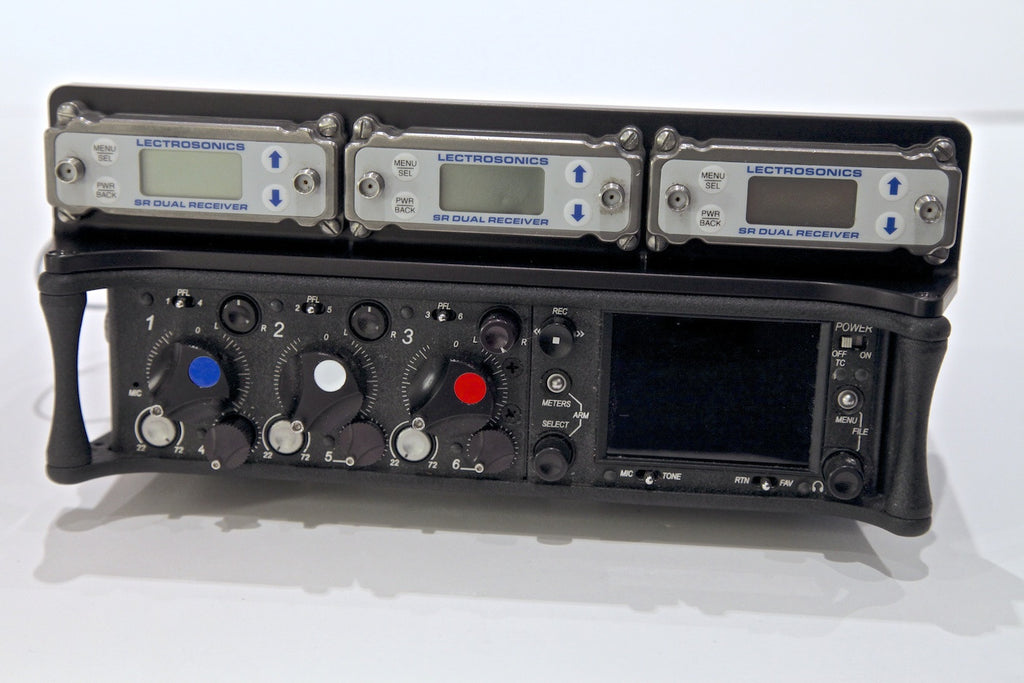 633B-V3
The 633B-V3 Soundbag Dashboard is precision machined out of a single block of 6061 aluminium to be lightweight and strong. It is then finished with a black anodizing to give it a sleek look.
The 633B-V3 Soundbag Dashboard holds 3 Lectrosonics SR or Wisycom slot mount receivers to your Sound Devices 633 mixer, using existing mounting points.
The wireless receivers are held firmly in place- ensuring your sound bag is always in order and looking its best.
Weight: only 140 grams
(mixer, receivers, bag not included) 
All prices are listed in US dollars.