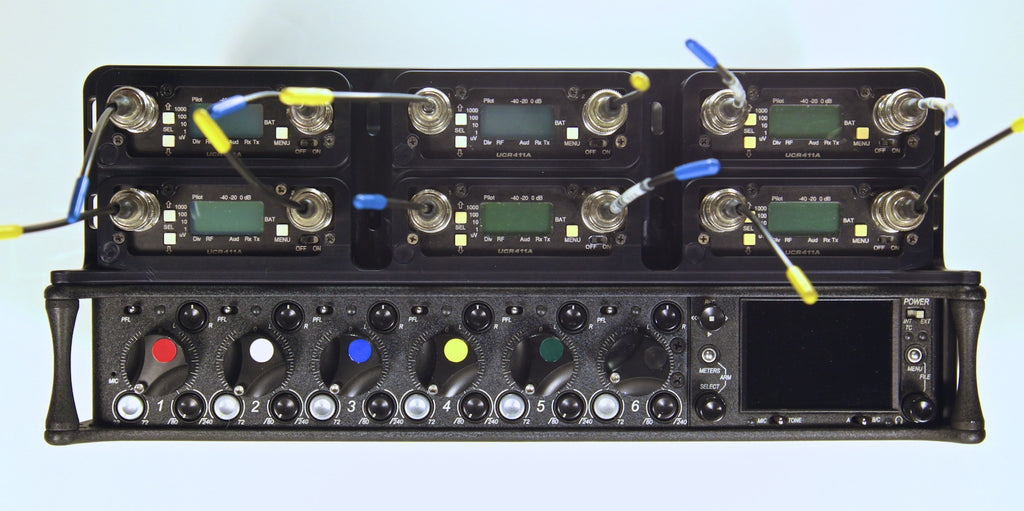 664D
The 664D is designed to fit the Sound Devices 664 (or 688) mixer and hold 6 Lectrosonics 411 receivers. 

It holds all the items neatly and securely in place while taking up the least amount of space possible. It mounts securely to your mixer using pre existing mounting points- no modifications to your mixer is required. (411 receivers mount to the dashboard using existing mounting points and hardware).
Slots have been machined between the receivers to aid in the wiring of antenna distribution systems.

Recessed circles have been machined into the surface of the Dashboard so mixers can use colored stickers to aid in channel identification.

Machined out of a single piece of aircraft grade 6061 aluminum for the best combination of high strength and low weight.

460 grams 7.5 cm x 31 cm
(Bag, mixer, receivers not included)
All prices are listed in US dollars.