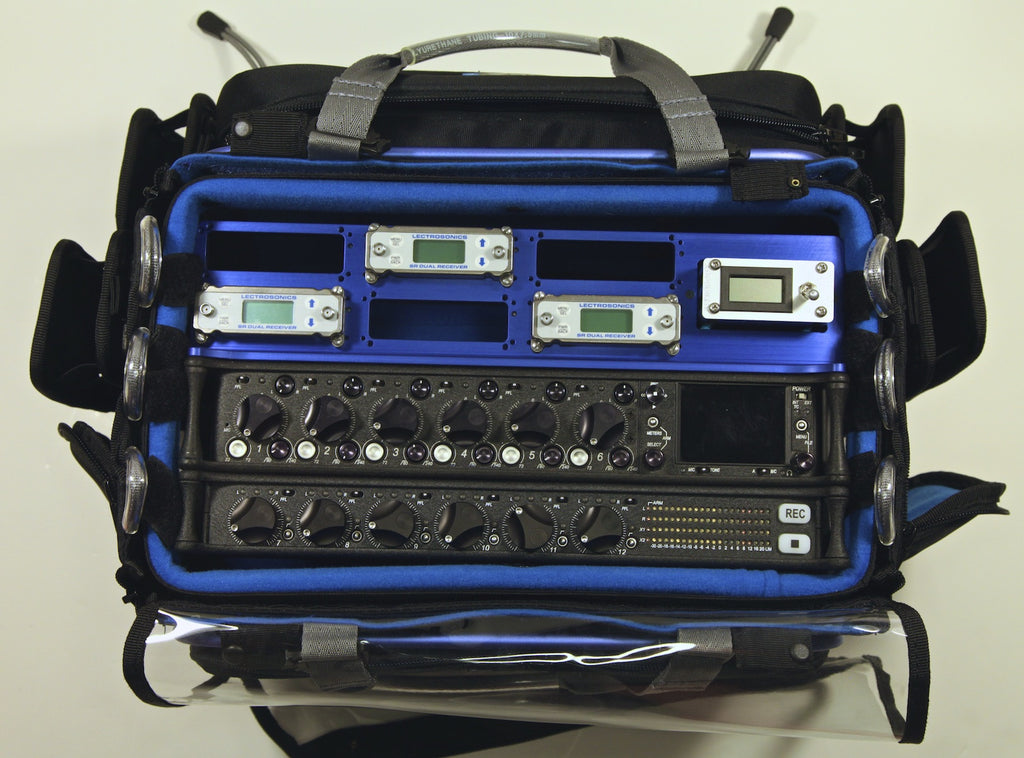 664E
"When 6 channels just isn't enough"!
The 664E/688E has been designed to accept Wisycom slot mount receivers as well as Lectrosonics SR receivers.
The 664E/688E Dashboard holds 6 dual channel slot mount receivers to your Sound Devices 664 or 688 mixer and also your choice of DC power distribution unit (Remote Audio RM, Battery Bud  Audio Root VM models or Audio Root BG-DHmkII).
The best way to organize 12 channels of wireless audio in one bag!
The Soundbag Dashboard is precision machined out of a single block of 6061 aluminium to be lightweight and strong. It is then finished with a black or blue anodizing to give it a sleek look and help protect the aluminum.
As with all Soundbag Dashboards, it uses pre-existing mounting points on the mixer to secure it firmly in place.

The 664E/688E ships with 24 screws to secure the Lectrosonics SR receivers to the Soundbag Dashboard.
7.5 cm x 31 cm    460 grams
(Bag, mixer, receivers not included)
All prices are listed in US dollars.