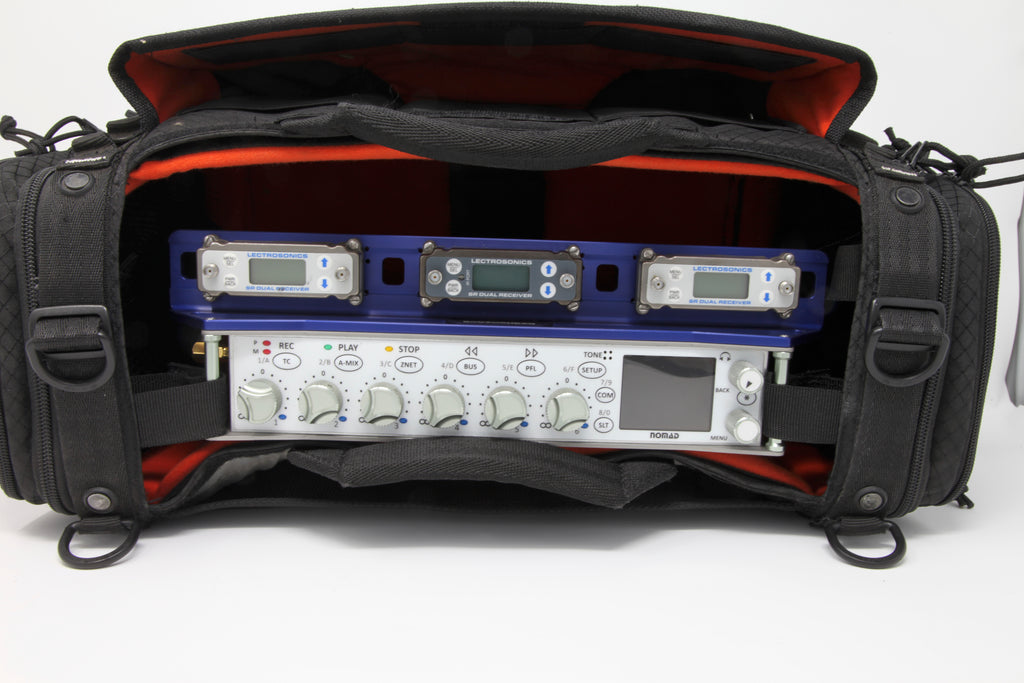 Nomad B- NOW 50% OFF! (Price updated at checkout)
The Nomad B Soundbag Dashboard is precision machined out of a single block of 6061 aluminium to be lightweight and strong. It is then finished with a black or blue anodizing to give it a sleek look and to help protect the aluminum.
The Nomad B Soundbag Dashboard holds 3 dual channel slot mount receivers to your Zaxcom mixer/recorder. It also features extra spacing between the dashboard openings to accommodate up to 3 SRB-5p model receivers. 
We've also added slots between the receivers to help with wiring for antenna distribution systems. 
As with all of the Soundbag Dashboards, it uses pre-existing mounting points on the mixer to secure it firmly in place.
The Nomad B ships with 12 screws to secure the Lectrosonics SR receivers to the Soundbag Dashboard.
Weight: 173 grams
4 cm x 31 cm
Prices are in USD.